Focus is an important skill. Focus and persistence can get you through the darkest days until you can find the light again.

Through the persistence of my parents who never gave up, a few lifelong friends who saw past my Tourette's and a large church youth group who fed my soul with a great social life, I came to life.
I was able to respond to challenges in my thinking that allowed me to reach towards my potential.
I love the story that Dan Miller writes in his blog about himself and a 10-year-old friend, Bob. They were out in the neighbouring farms and his friend got bitten by a snake.

As his friend was incapacitated Dan's first instinct was to go after the snake and give it the retribution it deserved for biting his friend. Bob, however, did not pursue the snake but settled down to dealing with the wound by lancing the bite and sucking and spitting out the poison.
As Dan says: "The focus for him was on his own wellbeing, not on repaying the snake".
Dan goes on to make the excellent point that we often focus on what has bitten us and not looking after ourselves. Revenge or retribution to the offender will not heal our wounds.
Most of us spend too much time on what is urgent and not enough time on what is important.


— Stephen R. Covey

Another interesting story of the value of changing focus was of a government worker of 30 years was suddenly laid off from his 'secure' job. He told me that in a panic for his future, he immediately sought career advice and tried to plot out a plan for his future.
In doing this, he found his talents were greatly needed in the world of business. Shortly after, he had a thriving career as a consultant selling the wisdom and strategy that he already had in his head.
He now credits the government position with training him so well (at their expense!) and is thankful every day for his lay off which forced him to new levels of courage and released him into his new enterprise that has given him more money, the ability to not have to do what he was not good at or didn't enjoy and more time for his expanding family.
I released the prisoner from debt and found out that the real prisoner was me!

Unknown Author
We all get bitten by circumstances now and again. Spending large amounts of time hating and cursing the circumstances will not change the event but it will give rise to toxic bitterness and resentment in us.
I remember meeting a 92-year-old elderly gentleman in a nursing home within my work role.
It was over 25 years ago now. We used to talk on my breaks and although he had had many trials and tragedies, as we all will have in our journeys, he was the epitome of graciousness and forgiveness.
His graciousness and focus left a positive imprint on me and everyone he met. In his focus on the important things in life, he left behind a huge legacy as well as being one of the homes most popular residents.
I have never forgotten him and I hope I will be remembered like this man who saw life as an adventure and all people as inherently faulty yet I powerful and valuable.
It is the good people who surrounded me which had the most effect on me and spired me on to push the limits that other people had set for me.
Choose your 'community' and your support team well, life is harder without this and maintaining focus is near impossible.
Is your community inspiring and releasing you to go onwards and upwards to new heights in your career or holding you down? Are you getting things done with education and motivation and or just treading water?
We need to keep our focus on the important goals and get support to get ourselves back on the path!
Remember that being different is your biggest asset and you don't have to be like everyone else. If you need a career coach, drop me an email or private message today to get you on the right track.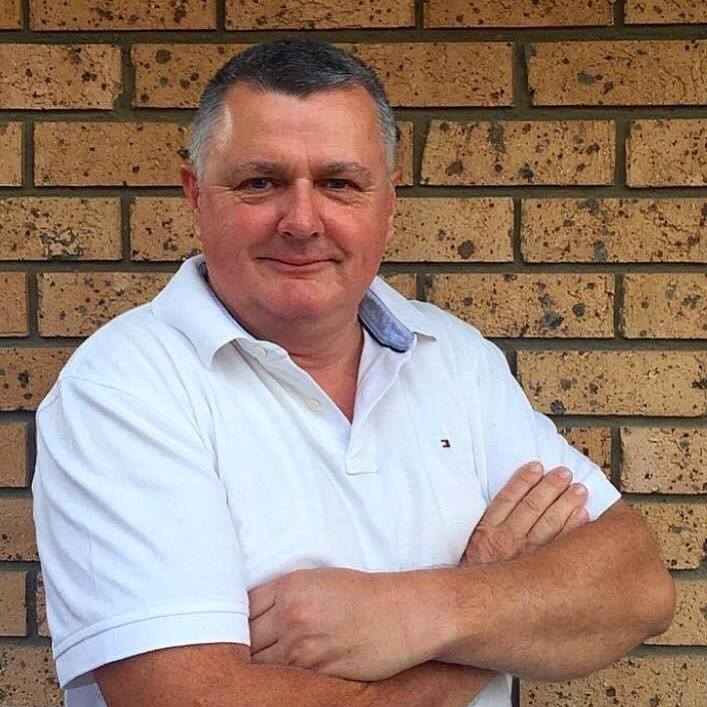 Dave is an Adult Educator, Speaker and Youth leader living in Western Sydney, Australia. He has Diplomas in Business and Training, a Bachelors Degree in Adult Education, Vocational and Workplace Training and a Masters of Education with a major in Career Development. He has lived with Tourette's Syndrome, Obsessive-Compulsive Disorder and Anxiety Disorders since an early age, you can read his story online. He is married with 6 children. He is a passionate coach and mentor to young people especially in the vocational guidance and career development areas. Dave is a professional member of the Career Development Association of Australia and has authored a course on Living with Tourette's which you can study and purchase online through his website – www.davebrebner.com.