Yes, it certainly has been a different kind of year! We have learned how much we need each other and those little unusual things about ourselves that we never knew we liked or thought we could do.
While this has been a year of testing tragedy for many, it has also been a year when many of us have dared to try things. Along the way, we have discovered that our boundaries were not really our boundaries at all, as we quickly rose above and beyond them.
2020: The year my Nana learned to use Zoom and my son's girlfriend learned to knit!

Gillian Kelly (Outplacement Australia)
It seems that on reflection, 2020 has also shown us the shortfalls in our societies and our relationships to work, leisure, and most importantly, each other.
Have you felt the impact? Has it changed the way you live your daily life and the values that you hold close?
I believe that the best we can do is to humble ourselves and learn from 2020. So many times we hear stories of people who are in precarious and near-death situations who swear that if they get out of the terrible situation, that they will do things differently.
It is my hope, that from the effects of 2020 and its abrupt halt of pace, we will all have this sudden realisation. That we now keep the promises we have made to ourselves, even after the dawn of our new normal comes along.
Let's honour the many who were sadly lost, many of whom, because of their age, gave us our nations and our lives in the first place. They may be your fathers, mothers, aunts, uncles, grandmothers, grandfathers, brothers or sisters. Let's be thankful to those wise elders in our lives that have reached out and supported us to take our eyes off the things that do not matter.
For me, I have again come to realise that life is precious and that I would have had regrets had this virus taken me. I had not had the chance to speak into the lives of those I love, all the things I wanted to say and do.
It is my hope that in the coming months and on the next New Year's Eve, there will be a compassionate urging to make good on what we not only want to do with 2021 but what we need to do with 2021.
After all, as we have found for good and bad, we are a community that shares in everything in spite of our 'rugged individualism' that somehow, in delusion, claims we did 'it' all by ourselves.
"Don't aim at success. The more you aim at it and make it a target, the more you are going to miss it. For success, like happiness, cannot be pursued; it must ensue, and it only does so as the unintended side effect of one's personal dedication to a cause greater than oneself or as the by-product of one's surrender to a person other than oneself."

Viktor E. Frankl, from: Man's Search for Meaning
Have a great September and for those of us in the Southern hemisphere, let it be a spring that breathes new life into our existence as people and as a community.
For all of us as global citizens, wherever you may be reading this from, let's consider this a new educational year that launches new ways of looking at your world. Embrace your new aspirations to become a person of substance and significance, not so others will know it, but because you will know it. Don't just do what is expected. Do a random act of kindness that will leave someone reeling with surprise.
With the present situation in the world, we must decide, more than usual, how we will strengthen our own foundations. Who are you right now? Who do you want to be? What strengths can you share to help your family, community, and country right now? Try new things, stretch your capabilities.
Remember that being different is your biggest asset and you don't have to be like everyone else. If you need a career coach, drop me an email or private message today to get you on the right track.
Thanks for reading! I'd love you to share your thoughts in the comment space below!

Dave Brebner.
www.davebrebner.com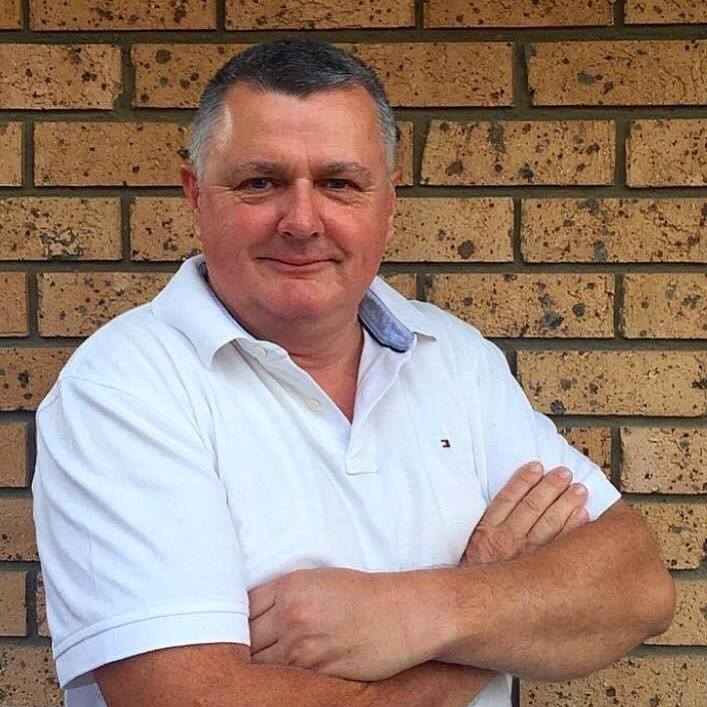 Dave is an Adult Educator, Speaker and Youth leader living in Western Sydney, Australia where he teaches the Electrical Trades at the Western Sydney Institute. He has Diplomas in Business and Training, a Bachelors Degree in Adult Education, Vocational and Workplace Training and a Masters of Education with a major in Career Development. He has lived with Tourette's Syndrome, Obsessive Compulsive Disorder and Anxiety Disorders since an early age, you can read his story online. He is married with 6 children. He is a passionate coach and mentor to young people especially in the vocational guidance and career development areas. Dave is a professional member of the Career Development Association of Australia and has authored a course on Living with Tourette's which you can study and purchase online through his website – www.davebrebner.com.