I have recently been encouraged to write out my own life story. The encouragement is coming from mentors, colleagues and friends who believe that the place where I was and where I have come to now along with my Tourettes diagnosis is notable.
They feel that my story would be of great encouragement to others who are stuck in the feeling that their disabilities are a barrier. That it could be read as a motivating success story for people who feel, or have been told, they lack the talent or ability to reach their goals.
And so, with those thoughts in mind, I begin to write my own life story. To share, to inspire and to provide support for those just beginning their journey with Tourettes.
As I write, I am finding it very therapeutic. In some ways, I am reliving the feelings and experiences in my mind while looking at it now from a distant, safer and relative perspective.
On reflection, I have noticed the dumb ideas, the false starts and the dismal failures. I can see clearly for myself where I had attempted to escape the present circumstances and the hard parts of the journey along the way.
It makes me smile. I am just too embarrassed to tell about some of them, as I cringe internally. But the funny thing is, in those many moments of quick-fix or escape schemes, there were some pieces of absolute gold that have truly helped me to succeed.
Failing doesn't feel good but it teaches us so much. As you write your own story, you see where the pieces fit together.
Never pay any attention to what critics say. Don't forget there has never been a statue set up in honour of a critic.                                                

Composer Jean Sibelius
Writer of the 'De Vinci code', Dan Brown tells the story of his meeting with Aerosmith's lead singer, Steven Tyler, on one occasion. When talking about creative ideas, Steve told Dan about the band's having "suck meetings". These were weekly meetings that the band had where everyone brings an idea to propose and yes……they nearly all sucked badly. But now and again a seemly dumb idea would turn out to be a hit song. This freedom to laugh and be vulnerable has possibly been a reason that has kept this band at the forefront of music for decades.
As I write, I also think of writing Coach Jerry Jenkins, writing in his newsletter on being a writer:
'Being bad at something we want to succeed at is part of the process. It's how we pay our dues. If you're not willing to fail, to stink, to be lousy, to make mistakes, to accept correction and criticism and counsel from experts, you're not likely to progress. Humility is not only a good starting point, it's THE posture to adopt for your writing career'.

Jerry Jenkins
As I write my Tourette's life story, I know those editing it for me will cringe occasionally. They may wonder why I thought this or that was of any interest or relation to the story.
However I am used to trying things and failing and now and again having a big win. I often laugh as I read the stories of so many fellow 'suckers' who are now household names. 
So get out there this week and have a go! Spend time reflecting on your own story this month and looking at what went well and what did not.
I'll let you know when my book is published and available, so you can read more about my life with Tourettes and how I have reached the place where I am now. I am a proud husband, a dad to six amazing children and a passionate coach and mentor to young people especially in the vocational guidance and career development areas.
Remember that being different is your biggest asset and you don't have to be like everyone else. If you need a career coach, drop me an email or private message today to get you on the right track.
Thanks for reading! I'd love you to share your thoughts in the comment space below!

Dave Brebner.
www.davebrebner.com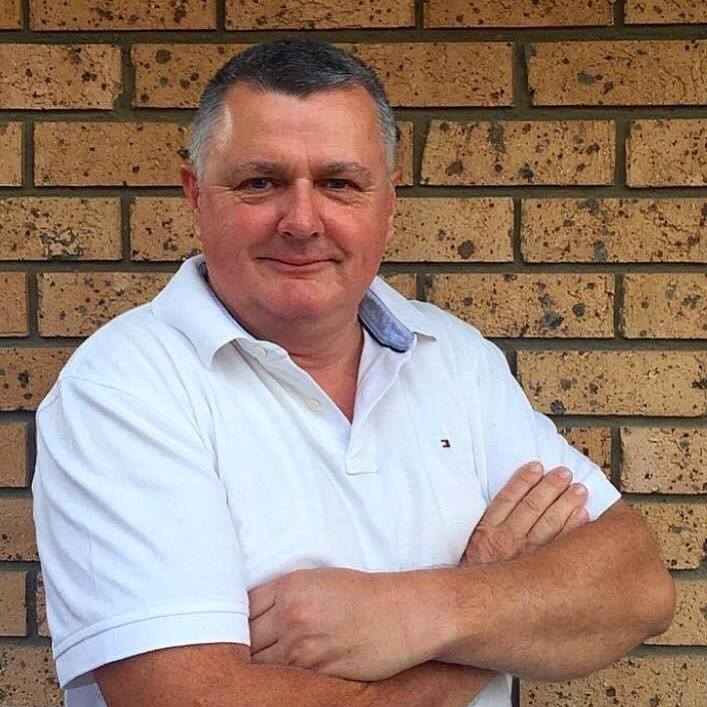 Dave is an Adult Educator, Speaker and Youth leader living in Western Sydney, Australia. He has Diplomas in Business and Training, a Bachelors Degree in Adult Education, Vocational and Workplace Training and a Masters of Education with a major in Career Development. He has lived with Tourette's Syndrome, Obsessive-Compulsive Disorder and Anxiety Disorders since an early age, you can read his story online. He is married with 6 children. He is a passionate coach and mentor to young people especially in the vocational guidance and career development areas. Dave is a professional member of the Career Development Association of Australia and has authored a course on Living with Tourette's which you can study and purchase online through his website – www.davebrebner.com.